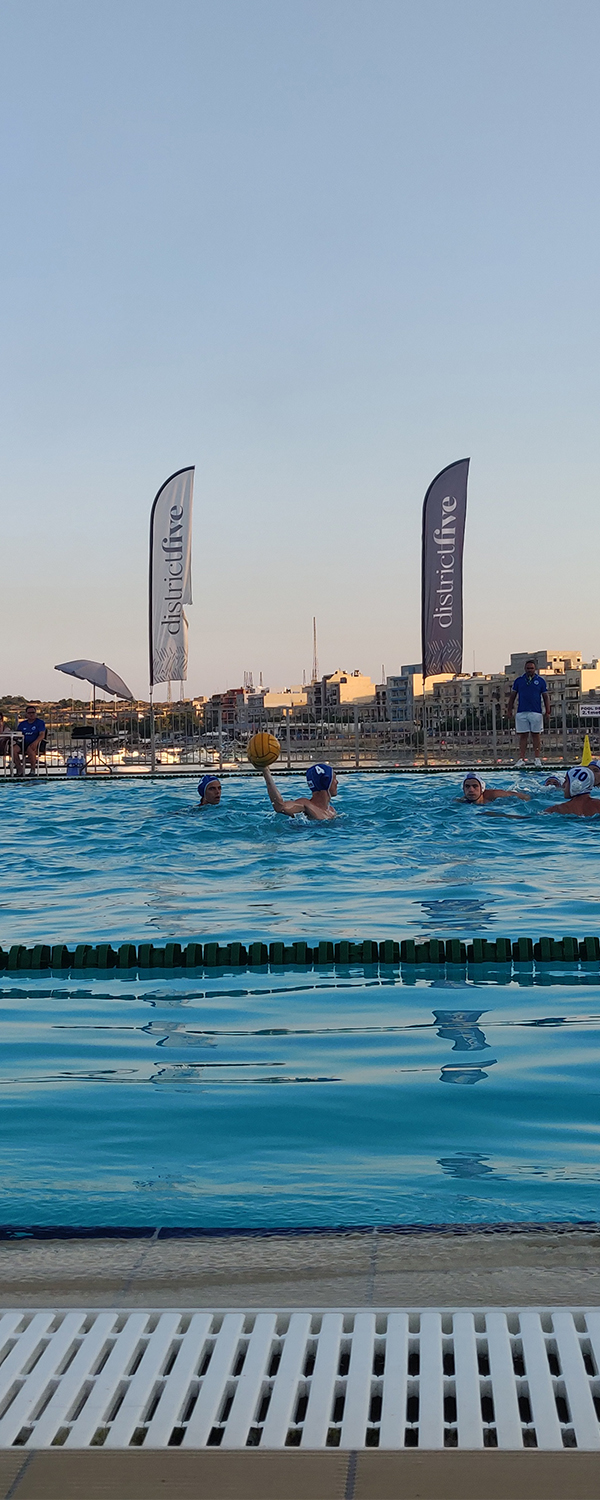 The summer of 2023 will be the 13th year of this camp that has grown from 30 campers in 2011 to over 400 in 2019. Over the course of the past 11 seasons, we have hosted over 1500 campers from 4 continents and 36 countries, boys and girls ranging from the ages of 13 to 18. Many have come multiple times, in a couple of cases 6 times to be exact.
It is also very satisfying to see some of our boys playing at the highest level in one of Europe's top leagues in Italy.
The Marco Risso Waterpolo Camp is backed by SPR Travel to ensure a safe experience for our campers. Our camp is covered by all the necessary Malta Tourism Authority permits and we are covered by a world class insurance policy.
Our camp does as what it says on the packet – each and every training session is conducted personally by coach Marco Risso. Each and every boy and girl is given the same level of personal attention whatever their level of waterpolo to ensure that all feel part of the Risso Camp family.
As in previous years, the 2023 programme promises all its participants an unforgettable experience and an opportunity to improve their waterpolo skills under the tutelage of a professional waterpolo coach, known for his dedication and passion for the game and his enthusiasm for coaching youngsters
Besides waterpolo training, participants can also choose to improve their knowledge of the English language. The Marco Risso Waterpolo Camp offers lessons in English by fully qualified teachers trained specifically in teaching the language to foreign students.
What we can assure you of is that at the end of your stay you will go back home a better waterpolo player, with a marked improvement in your English language skills and an unforgettable holiday in the Mediterranean's most hospitable and beautiful destination.
Waterpolo Quebec was impressed by the personalized approach and the quality of the training staff. We are grateful to staff of the camp for a wonderful experience.
I would highly recommend Malta and the Risso Waterpolo Camp as a high quality training place to go.
This is by far the best holiday experience my son has ever had in his life. The coaching was like he had never experienced before.
We would definitely recommend Risso Waterpolo Camp to anyone who is looking to organize a training camp for their team.
The Marco Risso camp has given my son the opportunity to grow both as a person and as a waterpolo player. I will always be grateful to Marco Risso and Richard and Paul Micallef, the camp directors
We will keep coming back because we love it here.